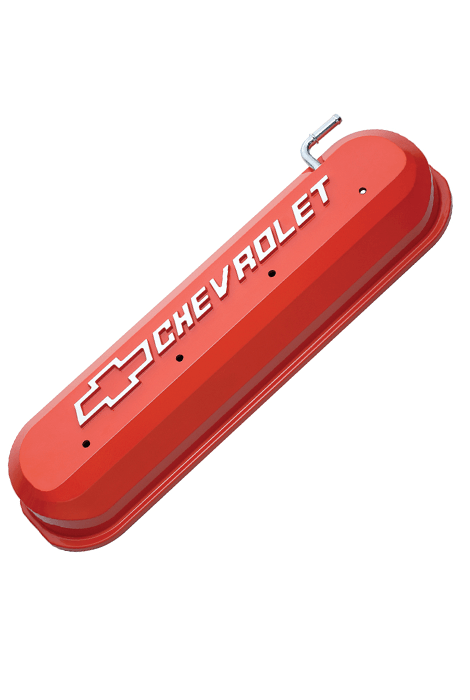 Orange Aluminum LS Valve Covers
Hurray, the wait is over! Through innovative engineering, PROFORM has developed a valve cover that will take your generic looking stock LS engine, and give it a totally personalized look. These new valve covers are taller than stock valve covers, and can accommodate a wide variety of large valve train applications. These valve covers are available in 5 different styles, which include raised and recessed emblems. Unique mounting studs, and oil restricting baffles are included. Threaded mounting holes for Integrated Ignition Coil Bracket included. The passenger side valve cover has an oil filler hole. Sold in pairs. U.S. Pat. D657,798.
Internal Clearance note. The following rocker configurations will require the valve cover to be slightly modified: Jesel part numbers: KSS-317070, KSS-317575, and KSS-318080. Attention LSX-DR cylinder head owners: these valve covers will fit LSX-DR heads and clear the shaft mounted valvetrain. The mounting bolts included with these LS covers are not compatible with the LSX-DR cylinder heads. LSX-DR owners will need to purchase a LSX-DR mounting bolt kit, Proform part no. 66330.